Who is Mark Dawson?
Mark Dawson is the lead vocalist and bass player for the legendary pop/rock band 
The Grass Roots,
also
an independent recording artist, a radio talk/music show host and author. You can 
listen to his weekly radio show "Making Noise with Mark Dawson", on
OurGenerationRadio
Thursdays at 9pm est.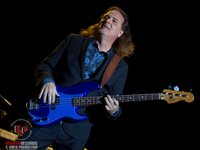 - Born in Chicago, IL on November 5, 1956. Mark and his family now reside in Orlando, Florida.
- 1976 to 1982, bass player/lead singer for Chicago-area favorites, "Street Kids" & "Dreamer".
- In 1983, launched
the "
All-Night Newsboys
"
, which played-on until the mid-1990's. 
- In 1992, named to "Billboard Magazine's Top 100 "Up-and-Coming Songwriters". 
- Featured vocalist for the Coors Light radio campaign ("It's the Right Beer Now") 1991 - 1993.
 - In 1994, Illinois Entertainer "Vocalist of the Year" nomination.
- The All-Night Newsboys release their critically acclaimed CD, "Playtime".
- Moved to Florida in 1995. Joined doo-wop/Motown group "The Streetlites", as tenor vocalist and musical director.
  ~recap of the last ten years...or so~
- 2008 (January) hired as bassist and vocalist for The Grass Roots. 


Originally brought in to 'fill-in' for the hospitalized original Grass Roots' vocalist Rob Grill, Mark was asked to continue with the group and forever bring the amazing music of

The Grass Roots

to the fans.

Before his tragic passing in July 2011, Grill said that Dawson had "made a big impression" on the die-hard fans, and that his "
voice and musicianship keeps the original spirit of this music alive today. It's 
the classic Grass Roots' sound that America has loved for almost 50 years..." 

- In 2008 (March) co-founded Orlando-based Simulcast.  
- April 2009, created American Pop 60's, a "Salute to the American Artists of the 1960's".
- Toured Australia (October - December) as bass player for Joey Molland (Badfinger) and Terry Sylvester (The Hollies). 
- 
In 2009, released first solo CD, "
Chapter Two
".
- in December 2012, released second CD, "
making noise
".
- Signed as host/DJ on 
WOGR.
 "
making noise with Mark Dawson
" (debuted February 2013).
- In January 2014, created side-project, "
Mark Dawson and the Kings of Snack
".
- July 29, 2016, released "Get To Know Me" CD on CreateSpace Records. 
- December 6, 2016, released "Off The Grid", all-original music CD.
- June 24, 2017, released "I've Got It Covered" CD on CreateSpace Records.
- October 4, 2017 signed licensing agreement with FOX TV  
- December 2, 2017 released "
Forever Blue
" on CreateSpace Records
- July 15, 2020, released "
All My Best
" (includes "In Isolation") independently 
- June 12, 2021, released "
For You
" (includes "Let Me Comfort You") independently 
Over his career, Dawson has shared the bill with some of the all-time great artists: Gary Lewis, Eric Burdon, Steppenwolf, Three Dog Night, Blood, Sweat & Tears, April Wine, Tommy James, Mark Farner, Mitch Ryder, Paul Revere & the Raiders, Grand Funk, Jefferson Starship, Herman's Hermits, War, America, and so many more great entertainers.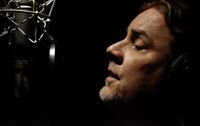 In 2010, 2011, 2012 and 2015, Mark toured (with the Grass Roots) as part of 
the "
Happy Together Tour
" featuring
 The Turtles (Flo and Eddie), Mickey Dolenz (the Monkees), Mark Lindsay (of Paul Revere and the Raiders), The Cowsills, The Buckinghams, The Association and Gary Puckett ...and he was on the tour again as bassist of the Happy Together Tour Band in 2016. 
You can listen to a variety of Mark Dawson's music right here
, anytime. 
Be sure to check the tour dates to see when he'll be performing a show in your area.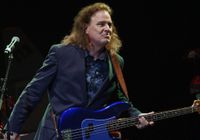 And please sign up for the mailing list so you'll be updated about whatever happens to be going on. 

Thanks for visiting MarkDawson.us