A growing number of music fans have opened their doors to an idea that benefits both the audience and the performers. Music lovers are literally taking matters into their own homes. And they call it a "House Concert".
House Concerts range in size from just you and a few of your friends sitting around listening to an artist and his/her guitar, to performances with 30 or 40 people in the room. 'Intimate' is the word that comes to mind. And isn't that what music should be?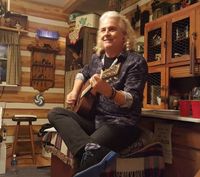 As you might guess, House Concerts hosts are not in it for the money. It's about enjoying and sharing a musical experience. You're inviting guests into your home to enjoy an evening of 'live' music…it's just like any other party…only you don't need to load the CD player.
Do the artists get paid? Yes. Musicians work for a living. Their job is to entertain and they should be paid for it. The fee for the artist, however, does not necessarily fall to the hosts, When inviting your guests, let them know you are suggesting a donation...generally $15-$20 per person, to be collected at the door. This goes directly to the artist. It's also quite helpful to send out email invites, and then have your guests RSVP by email.
As you'll see, I've posted seven "tips", or ideas on how to get you started and make your "
Mark Dawson House Concert
" experience as enjoyable as possible for everyone who attends. Choose any of the selections from the music player below to sample some of the music I'll perform at your event. Feel free to 
contact
me when you're ready to schedule your own concert (check
here
to see if the date you have in mind is available)...or, if you have any further questions on how it all works. And of course, I'll be happy to cater to your specific needs for any private event; either as a solo artist, as a duo, or with a full band. Just ask. Together, we will make this happen! 
Thank you for your time. I look forward to our musical adventures,
Mark Dawson
1) Send email and Facebook invites to friends. Let them know you'll be hosting a singer/songwriter "House Concert" in your home. Include any details you know about the artist as well as the date/time of the event. Suggest a donation of $15-$20 per person for everyone who attends the show.
2) Invite only as many as your room/area will hold comfortably. Folding chairs and throw pillows are all acceptable. Make the atmosphere a relaxed one.
3) Create a clear space to be utilized as the "stage", and ample space for the audience as well. Even though it's an informal setting, try to give the performer the most visible spot in the room or area you are using for the show.
4) Be sure to let your guests know there will be two 'sets' during the evening. The first typically starting around 8:00pm (exact set times should always be worked out in advance between performer and host). The break between sets is part of the real charm of the House Concert. This gives the guests a chance to meet and chat with the artist.
5) Provide a small table that is easily accessible to your guests, so that the artist may display 'merch' items such as CD's, DVD's, and even books. Many artists rely on merch sales as a part of their regular income. When your guests purchase a CD, they can enjoy the music whenever they like, AND support the artist directly.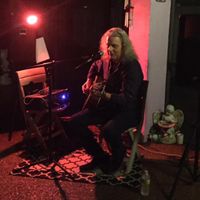 6) Personalize the event. Make the night feel less formal and more personal. Offer your guests wine and beer, like you would at any gathering in your home. It's certainly okay to have a full-bar available, just try to remember not to turn on the blender to mix those margaritas during the performance.
7) Ask your guests to 'silence' their cell phones during the performance...and enjoy YOUR show. 
Here's a shot from a recent house concert in House City. MO.
Note the incredibly happy, smiling faces. :-)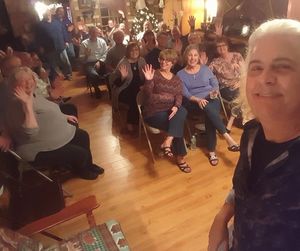 ---
*Click here to read an article about how some folks in Florida enjoy house concerts on a regular basis...then click on any song below to listen to some of the songs Mark Dawson will perform at your very own house concert. 
---
sample songs
0:00/2:57

0:00/2:12

0:00/4:52

0:00/2:55

0:00/2:03

0:00/2:09

0:00/3:43

0:00/3:20